When it comes to providing top-notch outdoor living space solutions for your clients, hardscaping options can take any backyard transformation to new heights.
Hardscape design is essential in any outdoor landscape, blending man-made features with natural elements, from serene water features to impressive pergolas and patios. Whether your clients' goal is to boost curb appeal or to create a tranquil retreat, hardscaping can significantly elevate the final outcome.
So, what exactly is hardscaping? It refers to non-living features integrated into a landscape, such as concrete paths, wooden decks, stone pavers, pergolas, and water elements. Let's delve into some inspiring hardscaping ideas for your next client project.
Mix up materials: In hardscape design, creating contrast can be key. Combining elements like stone seating, gravel pathways, and wooden fences can yield an appealing textured look your clients will love.
Pergolas, gazebos, and pavilions: These structures offer more than just aesthetic appeal. They provide shade, privacy, and a stunning focal point in an outdoor living space, adding value to your clients' properties.
Boulders and rocks: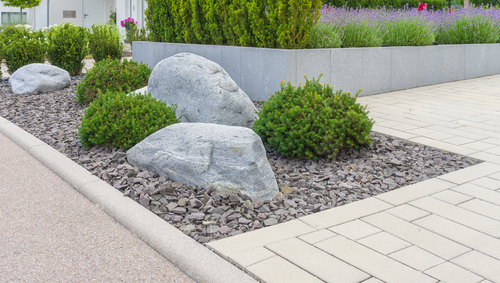 Large rocks paired with drought-tolerant plants or mulch can enhance the aesthetic appeal of any yard, helping to set your work apart.
Gravel patios and paths: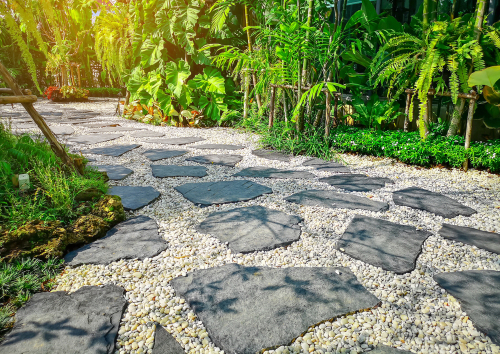 Create a cozy outdoor space adorned with comfortable outdoor furniture and warm lighting. This can be a unique selling point for your clients.
Concrete paths:
While laying concrete can be labor-intensive, the result is a durable, versatile, and cost-effective pathway that adds charm to any outdoor space, impressing even the most discerning client.
Built-in structures: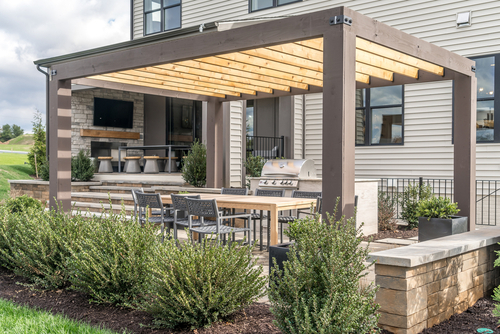 From benches to outdoor kitchens, these structures add both function and aesthetic appeal, providing an enticing feature for homeowners.
Tranquil water features: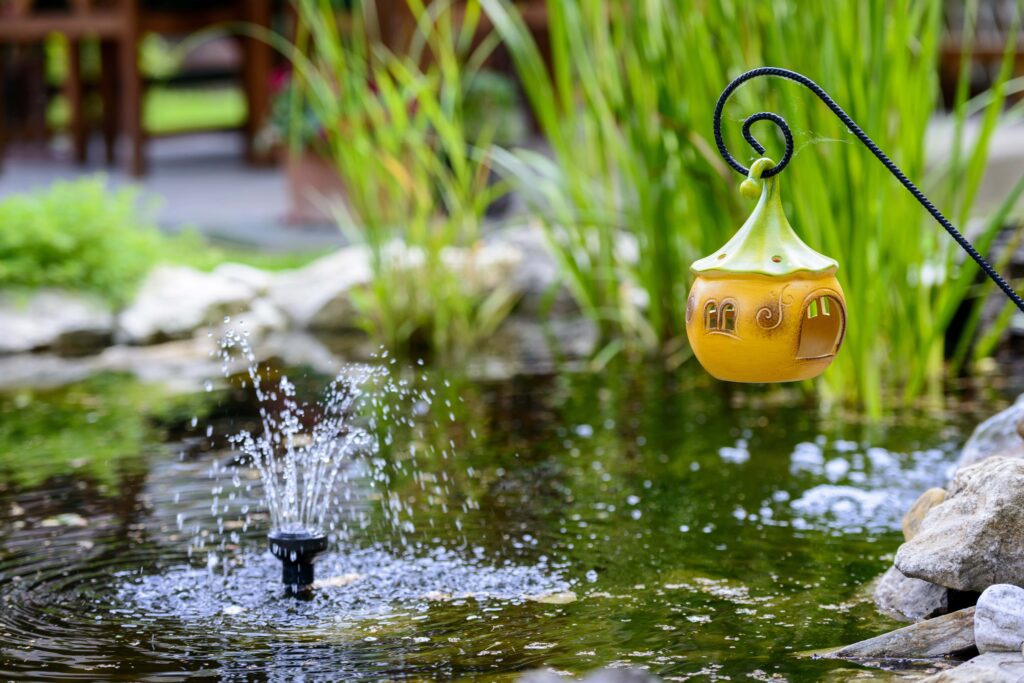 Small, low-maintenance water structures can create a serene ambiance while boosting curb appeal, a benefit your clients are sure to appreciate.
Deck it up:
Decks can turn a simple patch of grass into an ideal space for relaxing and entertaining.
Steps:
If a yard is on an incline, adding steps can enhance visual interest and practicality, impressing clients and easing their accessibility concerns.
Whimsical design:
Small design accents like sculptures, landscape lighting, or cushions with interesting patterns can tie the space together, providing unique finishing touches to your hardscape design that are sure to delight clients.
Many hardscape materials exist, such as stone, brick, and concrete. You can also choose materials like tiles. The choice depends on your clients' preferences and the overall design of the landscape you're crafting.
Consider combining hardscape materials and natural elements such as plants with your outdoor living design to create a more inviting space. The key is to balance both elements to avoid a landscape that feels too stark or like an endless forest.
Partner with us to give your clients the perfect outdoor space. We offer everything from hardscape materials to lighting, and our team is here to help turn your exterior design visions into reality. Visit us today and start creating unforgettable outdoor spaces for your clients.