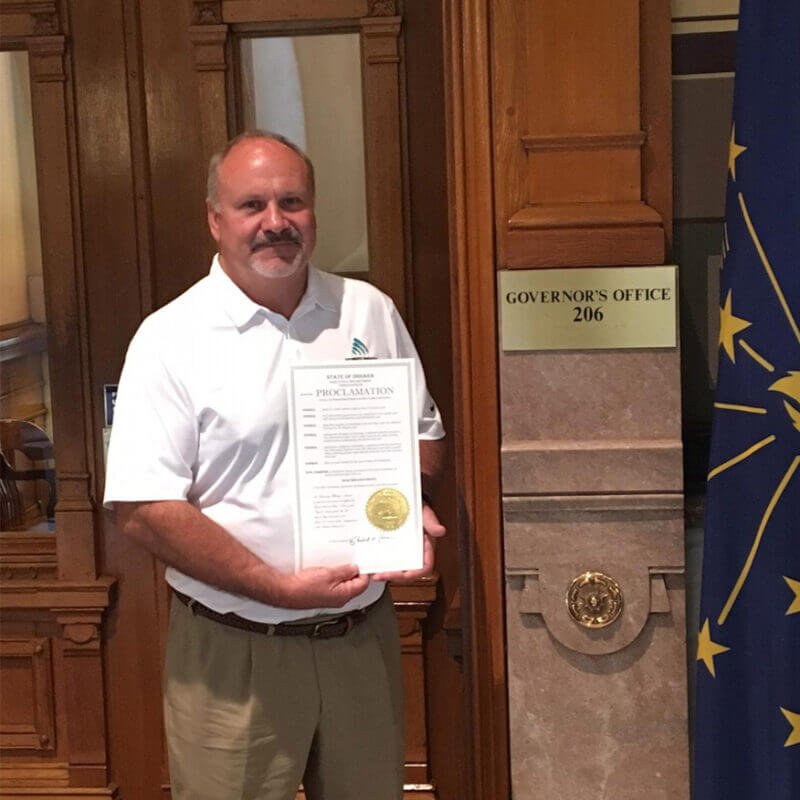 Smart Irrigation Month is an Irrigation Association initiative to increase awareness of the value of water use and grow demand for water-saving products, practices and services. Initially, this was launched in 2015 and continues to gain traction every year. Beginning in 2013, Indiana started to proclaim July as Smart Irrigation Month state-wide. Recently, our Sales Manager Michael White went down to the Indiana State House and picked up the Smart Irrigation Month proclamation.
This campaign is designed to educate businesses, homeowners, and any other users of water about the importance of efficient water usage and what kind of technology is available to make sure we are using water the best that we can. Be sure to position yourself or your organization as a leader in smart water stewardship.
"The knowledge that Automatic Supply has is second
to none, and we appreciate and value that."
— Jeff Salsbery, Salsbery Brothers Landscaping
Local Service, National Resources
Heritage Landscape Supply Group is the best network of independent landscape supply distributors in the US, united by a shared vision to provide exceptional customer service, to carry the best products from top manufacturers, and to help every customer grow their business.