If snow removal is your winter business, then Automatic Supply has you covered for all your essentials. Contact a salesperson today to learn more about our salt and ice melt products – available in bag or bulk quantities to fit your needs. We also have spreaders, pushers, and shovels to fit your needs.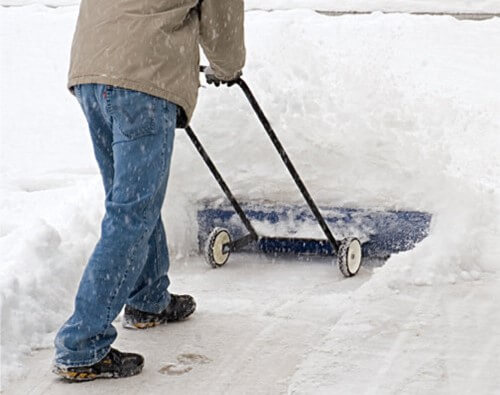 We know when it snows, you need things fast. We carry both bagged rock salt & ice melt but also have availability to bulk salt. Need a shovel? There is nothing better than the Snowcaster or the snow shovels that we carry. You can literally drive a truck over our shovels and they will not break.
Our Trusted Manufacturers
Snow & Ice Removal Support
Some helpful videos and literature for your snow and ice removal questions.
Check back soon for updated product offering and Winter supply catalog!
Local Service, National Resources
Heritage Landscape Supply Group is the best network of independent landscape supply distributors in the US, united by a shared vision to provide exceptional customer service, to carry the best products from top manufacturers, and to help every customer grow their business.