Whether large or small, as an authorized Aquascape Pro and Atlantic Water Gardens Distributor, Automatic Supply has what you need to create an aquatic paradise. We have everything you need from small bubblers, pumps and pond liner for smaller ponds to fountains and aeration systems for larger ponds.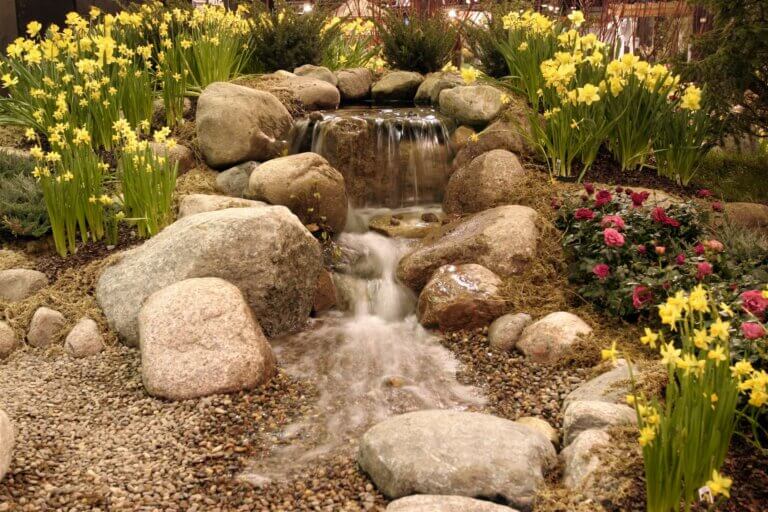 What does it take to install a great water feature? It takes the best products & knowledge from the best sales people.
With the water gardening lines we carry, we feel confident that you can create a paradise in your customer's backyard. These innovative products can achieve dazzling beauty, while also offering the relaxing sound of flowing water. If you're limited in space you can offer a bubbling boulder or a Colorfall. Or if your customer has bigger sights in mind, we offer water feature kits that allow you to create pondless waterfalls or even a pond. We offer small decorative features, basins, pond kits, pondless waterfall kits, pumps, chemicals, pond liner, underlayment, heaters, underwater lights and more. We also offer hands-on training to help give you the confidence you'll need in designing and creating water features.
Our Trusted Manufacturers
Helpful Troubleshooting & How-To Videos
Free | Sign up required | no CEUs
Classes ranging anywhere from beginner to PRO Distributor courses, this academy will help you learn everything you need to know about water gardening.
Free | Sign up required | no CEUs
Free water gardening education. Choose from the College of Construction, Pumps, Filtration and Biology to learn more of what you need to know about water features and water gardening.
Aquascape Pump Flow Charts
Local Service, National Resources
Heritage Landscape Supply Group is the best network of independent landscape supply distributors in the US, united by a shared vision to provide exceptional customer service, to carry the best products from top manufacturers, and to help every customer grow their business.