When it comes to landscape lighting, we have one of the best stocked warehouses in the state of Indiana & the most knowledgeable sales staff. If you have a landscape lighting question, we can answer it.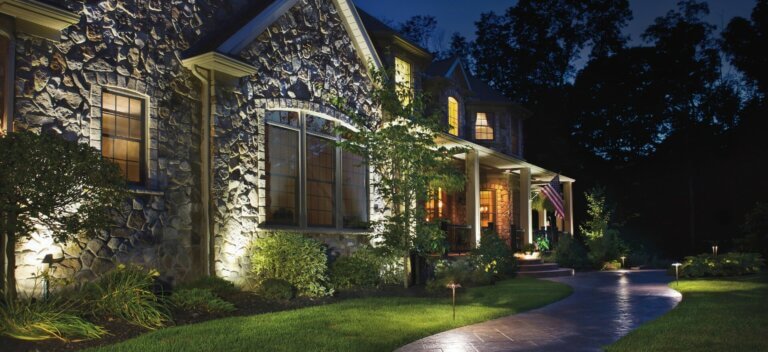 We are authorized distributors for Kichler, WAC Lighting, FX Luminaire, Alliance, Unique, Dauer, and Vista, known throughout the lighting industry as premier manufacturers in the new movement toward LED low-voltage lighting. We also carry incandescent fixtures, lamps, transformers, and LED retro-fit lamps. With the top manufacturers, well-stocked inventory and unmatched customer service, it's no wonder Indiana's best landscape lighting contractors trust Automatic Supply.
Landscape Lighting Products Contact: Rick Hughes
Landscape lighting increases usability of a home at night while also increasing security. It has become a simple, creative way for landscapers to add value to their projects. LED technology allows for simplified installation for contractors, more reliable product performance, and virtually no calculation necessary to account for voltage drops. You can create a dramatic effect or a subtle outline of the landscape. Either way, it allows 24/7 use of a house. And with LED technology, it makes these systems easier to install, longer-lasting, and easier to maintain. Automatic Supply is proud to stock one of the largest wholesale landscape lighting product inventories in the Midwest, from some of the most respected manufacturers in the industry, including Kichler, Vista, FX Luminaire and WAC Landscape Lighting.
Frequently Asked Questions
Local Service, National Resources
Heritage Landscape Supply Group is the best network of independent landscape supply distributors in the US, united by a shared vision to provide exceptional customer service, to carry the best products from top manufacturers, and to help every customer grow their business.