The Perfect Addition to Any Landscape
If you're looking at a great add-on for your customers, the Sonance Patio Series outdoor speaker system is a perfect fit. This system is an elegant outdoor all-weather audio system that blends into the surrounding landscape for an immersive music experience that emanates, seemingly, from everywhere.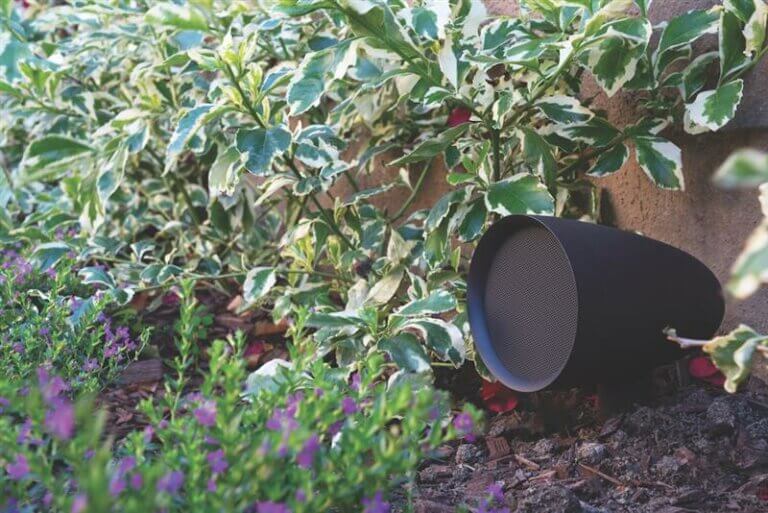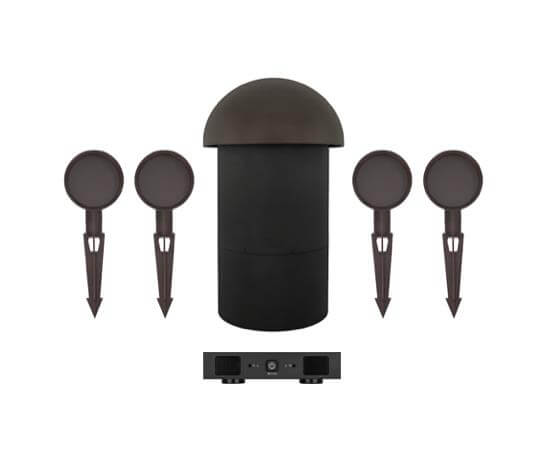 Featuring four satellite speakers along with an dual voice coil in-ground subwoofer with a canopy that is hidden under foliage, the result is an incredible sonic performance and even volume throughout the space, eliminating dead zones and hot spots as well as reducing any disturbance to your neighbors, all while remaining out of sight. The Sonance Patio Series System comes equipped with four 1/2″ NPS Threaded ground stakes, allowing for out-of-the-box speaker placement with the option to swap with preferred mounting or staking hardware.
The system connects in parallel from the 2 channel Sonance SR 2-125 amplifier for easy wiring and setup. The Sonance DSP SR 2-125 amplifier comes preloaded with optimized DSP curves for Patio Series, ensuring full audio performance for your space.
Music Like You've Never Heard It
SonArray speaker systems provide a new and unique look to outdoor speakers. Disguised as landscape lighting, these speakers provide unmatched quality sound that is evenly distributed without bothering the neighbors. Plus, you can stream your music wirelessly from your phone or tablet. This system is specially designed to stand up to the elements, so you can install these speakers without worry.
Some helpful videos and literature for your outdoor speaker questions.
Local Service, National Resources
Heritage Landscape Supply Group is the best network of independent landscape supply distributors in the US, united by a shared vision to provide exceptional customer service, to carry the best products from top manufacturers, and to help every customer grow their business.